Today is a very special Wednesday-- it's Thanksgiving Eve! Just one more day 'til we stuff our faces with delicious food, give thanks for all that we're blessed with (in case we don't remember to do this every day), and take some well-deserved time off.

This Wednesday is a busy one for me, as I'm doing all sorts of last-minute packing and preparation for... our trip to HAWAII! Tomorrow morning, we (Mike, his family and myself) are celebrating Thanksgiving by flying to Waikiki. Mai-tais Kahlua pork for Thanksgiving dinner? I'll take it.

In the spirit of all things Thanksgiving and Hawaii-related (cause those two things cross paths a lot), here are my Wednesday confessions.

I confess...

...I prefer and LOVE canned cranberry sauce. You can keep your homemade goodness; I'll take it straight from the can.

...Not Hawaii OR Thanksgiving-related, but Mike and I may or may not have emailed a handful of Bernese mountain dog breeders in the California area this past week. Stay tuned...

...I am so SO excited to head to Hawaii, but also a little bit sad; the last time I was in Hawaii was when my family and I lived there. The hotel we will be staying at is the same one we lived at for a month when we first moved to Hawaii in 1999. It will be a dream vacation, but filled with a fair share of nostalgia and missing-my-family too.

...Speaking of Hawaii, the last time I was there I looked like this...


The old peeking out from behind a palm tree shot-- classic.




Sooo hopeful to come away with some more attractive pictures (of me, the boys look adorable) than that.


And that's all I got for now folks. I'll be posting moderately over the next couple of days (vacation time what whattt), but feel free to follow along on Instagram. Happy hump-day and happy Thanksgiving Eve!

*Linking up with Sarah @ Plucky in Love & Alanna at Alanna & Company.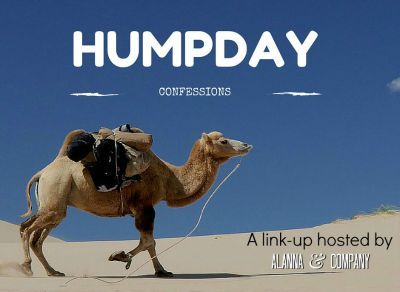 Labels: confessions, wednesday